First thing first, a little shout out to my baby brother, Zachary, because today is his 14th birthday! Happy Birthday brother!
Onward to crafty! I found
this
on Etsy a while back, and then looked up to make sure I wasn't stealing anyone's actual quote. I found out that it is a prayer that you would say at Thanksgiving time. I guess, if you are religious, you would add "and your presence among us" or something similar, however, we are not religious, so I am glad the Etsy posting I saw did not have that otherwise I wouldn't have done it.
I know that none of the words are in an even line, equally spaced or even all straight, but honestly, I like it that way. I might add something more to the "food" "friends" and "love" words, Matt thinks I should have done them in another color, I might do a layover of a smaller font in a different color to give them more of a layered look, but as of right now, I am done with this. It was also done on the back side of my
BEWARE
sign.
Another project that I spent nothing on because it's made on scrap wood with letters cut out on my cricut. I love that machine!
This post has been shared with these sites: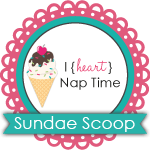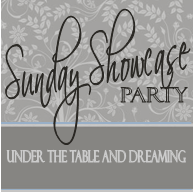 Please note that the below pictures are ads for Cricut products linked with Google Affiliate Ads: