I have been on a little bit of a blogging break over the holiday. I spent so much time cooking and preparing for Thanksgiving, it was nice to take a little break from everything else. Plus I spent the better part of the weekend doing the dishes since, I apparently cannot cook unless I use every.single.dish in the entire house. I did not disappoint myself. Everything I owned was in the sink. Don't believe me, just take a look, and this doesn't include our dinner plates or serving plates: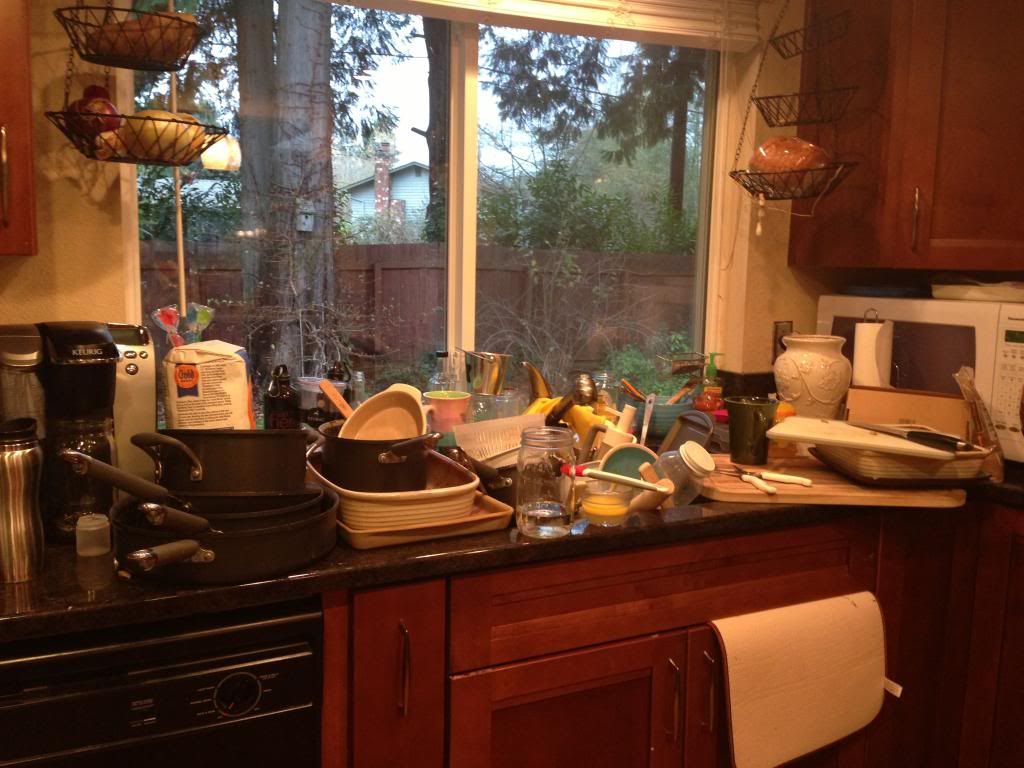 After taking a zillion hours doing the dishes, the family and I hung out and did family things. We went to see The Rise of the Guardians, we did a little shopping and this morning, we took an amazing walk along the Sammamish river. It was the perfect weekend.
Also, for some reason, I have thought today was Saturday all day. When Lucy asked what day it was I even answered back Saturday and Matt had to correct me.
Regardless, that little correction reminded me that I needed to come here and write out my menu plan. It also reminded me that I promised myself that I was going back to the gym starting tomorrow and I reaaaaalllllyyyyyyyyyy don't want to. That's a lie. I really want to, I just don't.
Well enough of my whining, what's for dinner?
Monday- Potato soup
Friday- Pizza
Saturday- We might go out. I don't know. It's the first of December and our advent activities start so we might be out and about. Not sure yet.
Sunday- Family cook night. Not sure what we are going to make yet here either, but Lucy will decide and then we will make it. I am kiiiiiinda hoping she picks mac and cheese again.
What is on your menu plan this week?