Since I'll be using
EasyLunchboxes
this year for Lucy's school lunches, I have put together a list of some of my favorite lunch box ideas!
First we will start off with our first week of bento boxes!
Top Left: A PB&J cut to look like a dinosaur, a cutie, some blueberries and raspberries and some crinkle cut carrots.
Top Right: Half a grilled cheese, two oreos, a slice of cheddar cheese, blueberries and applesauce
Bottom Left: Homemade "lunchables," crackers, ham slices, cheese, two minty oreos, blueberries and some Doritos.
Bottom Right: A PB&J cut into a circle, some peanut butter pretzel snacks, blueberries and raspberries and crinkle cut carrots.
Don't forget to enter in my giveaway for your very own set of
EasyLunchboxes
!
This giveaway is available to US residents only.
a Rafflecopter giveaway
Now to share some other bento box ideas!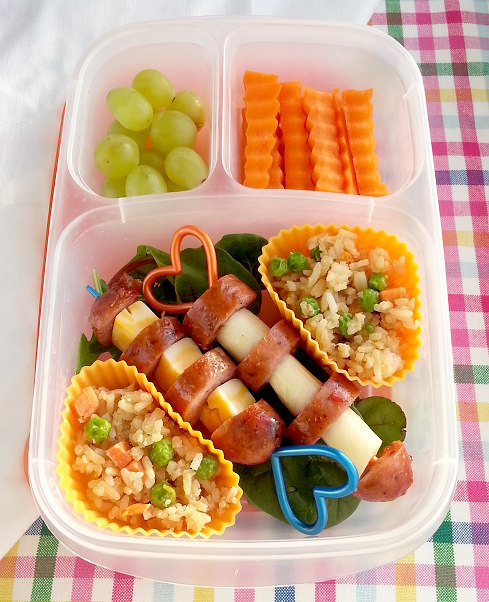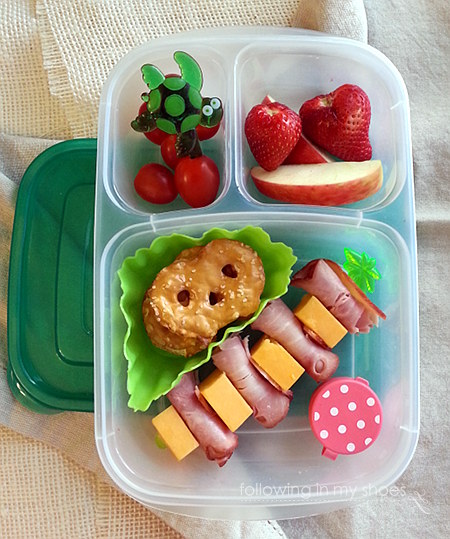 This post contains affiliate links.